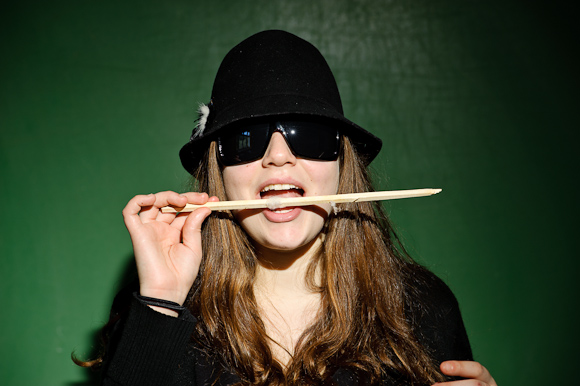 I met Naya a couple of years ago while she was trying out for the forensics team at Sara's school.
She recently contacted us to ask if she could use the darkroom. I was really glad to hear that she was interested in photography and that she had started the classic way: through black and white film.
What made facts even more interesting was the realization that her vision is affected by some rare condition called Irlen Sydrome. The shades she had been using are special tinted lenses and their purpose is to soothe visual stress (I personally think they add a certain coolness factor). Although her vision may not be technically perfect, it's fresh and curious and thoughtful.
Naya Schulein is the first guest photographer on auhopu.com blog.